Bottle Episodes and Pointless Prose
-
Sitcoms are known, if not for their genius, then for their staying power. As easily digestible as they are, in some cases writers have propelled low stakes, convoluted plots into something casually beloved.
In Defense of Electra Heart
-
We have this pervasive idea of authenticity as stripped down and raw. But Electra Heart is melodramatic, more grandiose than it really needs to be. And yet I still saw myself within it.
Illuminations: Mission Statement
-
This column aims to bring light to what has blended in, to explore the unexplored and appreciate the underappreciated. We welcome the arcane, the obscure, the good, and the "so bad, it's good."
The Exilic Feminine Identity in Hala Alyan's "HIJRA"
-
The collective feminine voice in HIJRA shows us that writing on exile is not only a way of lamenting what has been lost, but also as preservation of history and narrative.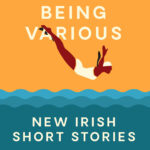 A Love Song to Lucy Caldwell's "Being Various": A Lesson on Irishness
-
The stories as chosen by Caldwell here, an incredibly recognised name in modern Irish fiction currently, are wondrous. They are life-saving and they are confounding.
Afterimage: Mission Statement
-
Literature is the afterimage of structure, the proof of what ideas stood prevalent during any given period. What we at Farside aim to do with Afterimage is to make the written word come alive in the world.